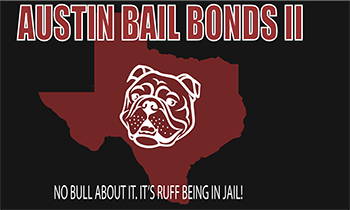 No Bull About It`s Ruff Being in Jail

Since 2000 Austin Bail Bonds have written thousands of Bail Bonds in Travis County Texas. We know how to navigate the complex jail and court system. Our qualified Bail Bondsman get your friends or loved one released from jail fast. We handle all the paperwork for you. We are open twenty-four hours a day seven days a week.
Austin Texas is a city of different strokes for different folks. From a musician arrested for a DUI to a software developer arrested for a drug crime Austin Bail Bonds has you covered.
Austin Bail Bonds Offers Easy Cheap Payment Plans for all Bail Bonds.
Austin Texas and Travis County Bail Bonds Free Warrant Checks.
Austin Bail Bonds treats you like family not like a defendant.
Our bail agents understand this is a stressful situation and do everything possible to make the Bail Bond process simple and easy.
We offer Bail Bondsman services for all types of crimes. No Bail Bond is too big or too small.
We serve the following areas
Austin Texas
Travis County Texas
Don`t leave a friend or family member in Jail call Austin Bail Bonds now….
Texas Bail Lic # 273693