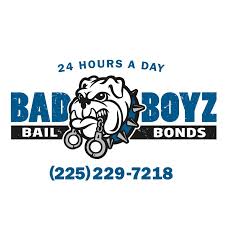 Here When You Need US

From a night out on the town in Baton Rouge to a wild day at an LSU game. You never know when you will need a bail bondsman in Baton Rouge. No need to worry Bad Boyz Bail bonds of Baton Rouge is here for you and our family 24/7.
Baton Rouge Jail is a bad place to be at Bad Boyz Bail Bonds we get your friends and loved ones out fast.
No bail bond in Baton Rouge is too big or too small for Bad Boyz Bail Bonds.
We offer bail bonds in Baton Rouge for every crime all the time.
Easy Payment Plans
Fast Jail Release
Friendly Bail Agents who treat you like Family
Bad Boyz Bail Bond Locations
6168 Plank Rd
Baton Rouge, La 70805
Baton Rouge DUI Bail Bond
Baton Rouge Drug Bail Bond
Baton Rouge Felony Bail Bond
Baton Rouge Domestic Violence Bail Bond
Baton Rouge Theft Bail Bond
Baton Rouge Any Type Bail Bond
Here when you need us..