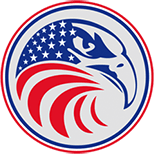 Anywhere, any jail, any bond, any time: BailBonds.com is here to help.
ANY KIND OF BAIL BOND, ANYWHERE IN THE U.S.
---
WE HAVE THE ABILITY TO WRITE BAIL BONDS THAT OTHER AGENCIES CAN'T OR WON'T TAKE.
We have the team, the tools, and the knowledge to write any bond at any jail in the United States. From the smallest bail bond all the way up to multi-million dollar complex bonds, BailBonds.Com is one phone call away.
No matter what you face, we can handle it: misdemeanor bonds, felony bail bonds…even Federal bonds and immigration bonds. We have the ability to write bail bonds that other agencies can't or won't take.
Pick up the phone and give us a call. Let the power of a nationwide team go to work for you to get the job done quickly and discreetly.