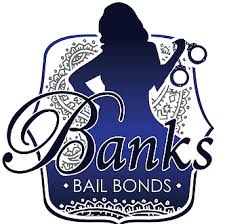 Bail Before Jail
Our Locations:
Detroit Bail Bonds
Michigan Statewide Bail Bonds
Port Huron Bail Bonds
Lapeer Bail Bonds
In 2009, Krystal launched her flagship business, Banks Bail Bonds, and set a record as the only African-American, female property bail bondsman in the state of Michigan. We have a network of bail agents that work with every court and jail in the state of Michigan to get your loved one out of jail fast! Unlike other bail bond companies, we will write bail bonds for any amount, small or million-dollar bonds. What sets us apart is we help solve your financial bail needs as long as you have a job, Bad credit? No problem here at Banks Bail Bonds. Our professionals will also work on expungements and job placement for felons. We understand there are individuals that need a fresh start at some point in their life and we are here to help you.
Payments Accepted
Visa
Mastercard
American Express
Discover
Wire Transfer
Cash
Checks
Banks Bail Bond Services:
Manslaughter Bail Bonds
Grand Larceny Bail Bonds
DWI Bail Bonds
Domestic Violence Bail Bonds
Misdemeanor Bail Bonds
Theft Bail Bonds
Protesting Bail Bonds