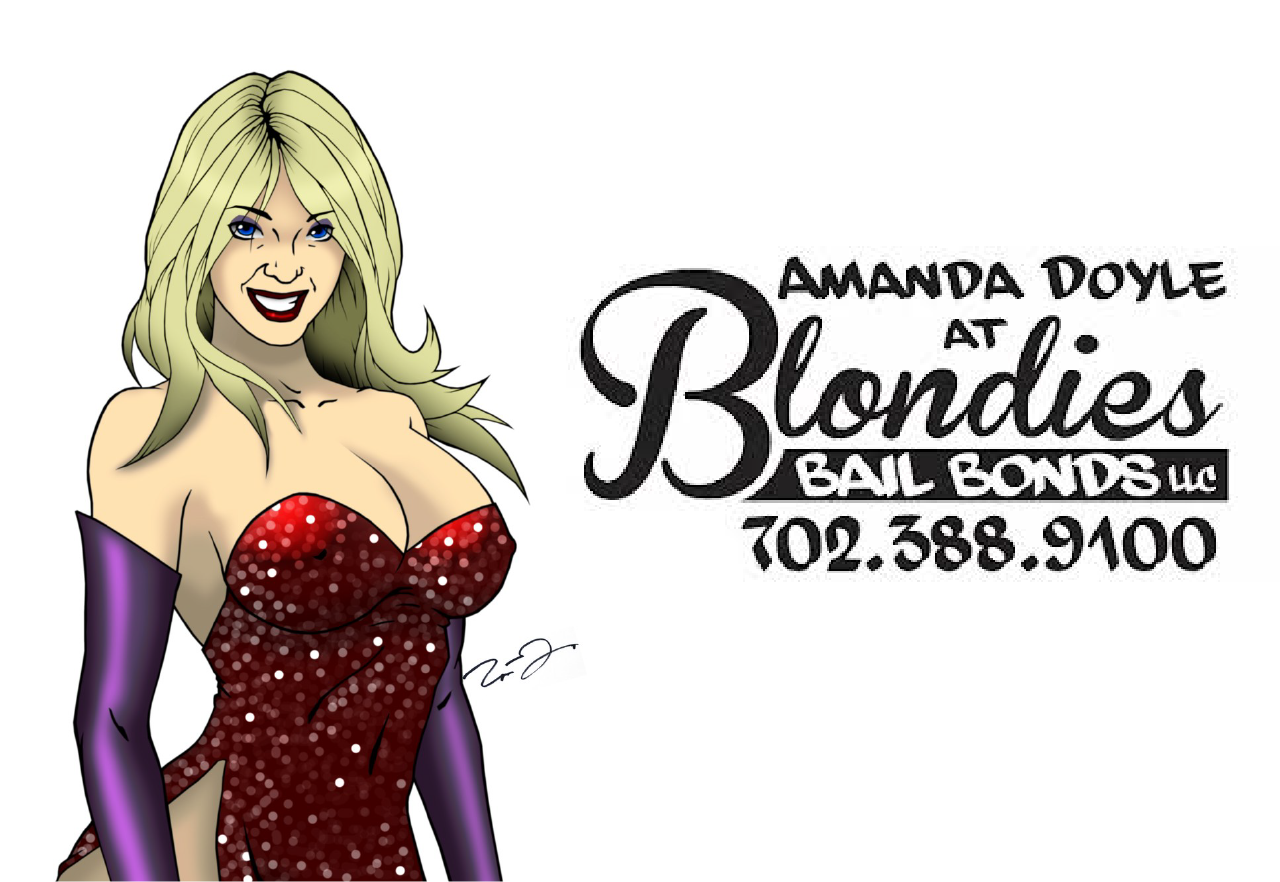 Bad things happen and I am here to help!

Amanda Doyle started Blondies Bail Bonds 8 years ago and has been serving the Las Vegas area ever since. While other bail companies may treat you like a convict, here at Blondie's Bail Bonds you are treated with respect by our team of professional agents. It is only a matter of time before you or someone you know is in need of a bail bondsman. Once you work with Blondie you will never go back to another bonding company. We work directly with all the jails in Clark County.
Our Services:
Traffic Tickets
FREE Warrant Checks
FREE Record Search
Bail By Phone
Felony Bail Bonds
Loitering Bail Bonds
Tresspassing Bail Bonds
DUI Bail Bonds
Domestic Violence Bail Bonds
We accept all credit cards, cash, checks, and wire transfers.
Areas we serve:
Las Vegas, NV Bail Bonds
Clark County Bail Bonds
Nevada Bail Bonds
Downtown Las Vegas Bail Bonds
North Las Vegas, NV Bail Bonds
Paradise Valley, NV Bail Bonds
Summerlin, NV Bail Bonds
Henderson, NV Bail Bonds