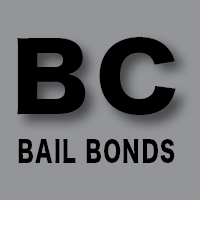 Anywhere, any jail, any bond, any time: Brad Carlton Bail Bondsmen is here to help.

Bail Bondsman in Fort Lauderdale, FL, Boca Raton, Broward, Palm Beach, Collier Counties and All of Florida
Has your client or someone you care about been arrested? Brad Carlton Bail Bonds has more than 20 years of experience with affecting the release of those who've been arrested.
Licensed and Insured
We're dedicated to client satisfaction. We'll do what it takes to get defendants get released from jail as quickly as possible. No tricks or gimmicks. Our highly experienced staff pays close attention to the details and is able to provide assistance in any court, county or jail.
Surety Bonds
Federal Bonds
Immigration Bonds
Cash-Checks-Credit Cards Accepted-Wire Transfers
Easy Payment Plans on all Bail Bonds
You need a reliable bail bondsman when you're facing time in jail. Call Brad Carlton Bail Bonds. Regardless of where you are, you'll have an ally who can help your client or a loved one get released. We're open every day and ready to serve you.