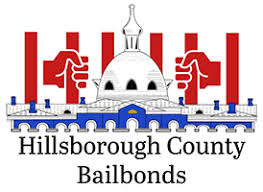 You Deserve The Best Bondsman

Hillsborough County Bail Bonds are all about customer service. Our agents treat everyone with respect and will guide you through the entire bail bond process. Our agents are available 24 hours a day 7 days a week. We will be tailored to meet your individual needs. Everyone is presumed innocent until proven guilty. This is why your loved one needs to get out of jail as soon as possible. He/she cannot work on their defense while sitting in the county jail, not to mention it is a scary and ugly place to be.
We offer:
Low Down Payments
Payment Plans
Warrant Checks
Call In Payment Processing
Quickest Release From Jail
Bail Bonds we write:
Domestic Violence Bail Bonds
PCS Bail Bonds
Protesting Bail Bonds
Property Crime Bail Bonds
DWI Bail Bonds
Tampa is a great place to live and visit. The University is full of young adults just wanting to have fun. Sometimes you can have too much fun and get in trouble with the Police. If that happens we are here to help.
Areas We Service:
Hillsborough County Bail Bonds
Tampa FL Bail Bonds
Pinellas County Bail Bonds
Manatee County Bail Bonds
Online Check-in:
https://bailouttampa.com/client-area/
---
Hillsborough County Bail Bonds, Inc. Locations