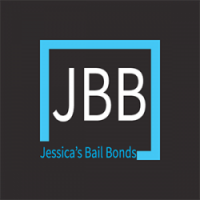 Yes to all Bail Bonds

Laredo Texas is a former cowboy trading post. In the days of the old west Laredo and Webb County Texas were almost lawless.
Well, today that has changed with aggressive policing from Laredo PD and Webb County Sheriffs' office. You never when and where you will be when that call comes in telling you a friend or family member has been arrested in Laredo.
Just relax and call Jessica`s Bail Bonds Of Laredo.
No matter how big or small the bond is Jessica`s Bail Bonds is here 24 hours a day to get the arrested person released from jail fast.
We offer easy Bail Bond Payment Plans on all bonds
We treat you like family. We are here to help

Lowest price allowed by Law on all Bail Bonds
We offer you the help you need on Bail Bonds in Laredo and Webb County Texas.
Laredo Dui Bail Bonds
Laredo Drug Crime Bail Bonds
Laredo Any Type Bail Bonds
Laredo DV Bail Bonds
Call Jessica`s Bail Bonds now and get the help you need