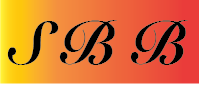 Here when you need us

Raleigh-Durham and the Research Triangle is a bustling area with lots of medical research and large technology companies. Some of the smartest minds in America live here. People work hard and play hard in Raleigh-Durham. It is no surprise that lots of good people find themselves being arrested here after a night of partying.
Sykes Bail Bonds of Raleigh-Durham North Carolina is available 24 hours a day. You never know when a friend or loved one is going to be arrested and need a Bail Bondsman.
With over 20 years of experience in the Bail bond industry in Raleigh-Durham Sykes Bail Bonding knows the jail and legal system. We understand how difficult the situation is and Sykes Bail Bonding will get your friend or loved one out fast.
Sykes Bail Bonds treats you like family. We are always here to help with Bail Bonds in Raleigh-Durham North Carolina.
Sykes Offer Easy Payment Plans
We Say Yes to Every Bail Bond
Free Warrant Checks
Free Bail Information
Any Size Bail Bond Anytime
Dui Bail Bonds
Domestic Violence Bail Bonds
Drug Crime Bail Bonds
All Crimes Bail Bonds
Call Sykes Bail Bonds now.